This weekend I decided to have a tribute to Brad Bird. The mastermind behind my 2 favorite animated films, The Iron Giant and The Incredibles. I watch both of the films over the weekend... Actually I watched The Incredibles twice. Amazing!
So I have decided that it is my new goal in life to work on a production with Brad Bird. His story lines and ideas are simply genius. The 2 movies mentioned before are the 2 main influences in my life that made me want to be an animator.
That being said, here is a quick 15 min sketch I did of the big man himself. Done with opacity markers, something I have never used before, but am glad to experiment with.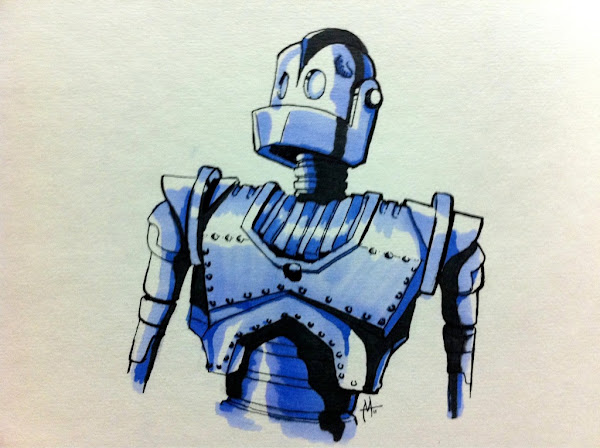 Enjoy.
-Redbeard